Join Us as an Impact Program Partner
LEVERAGE Exponential TECHNOLOGY TO GROW AND INCREASE YOUR Impact
Brand Building and Philosophy
DIGITAL RAIGN IS DEDICATED TO THE USE OF VR/AR/AI+BLOCKCHAIN AND OTHER EMERGENT TECHNOLOGIES TO ENABLE BOTH BUSINESS GROWTH AND POSITIVE IMPACT. WE ARE CO-DEVELOPING PROGRAMS TO EXPLORE AND EXPERIMENT WITH NEW BUSINESS APPLICATIONS AND THE POSITIVE SOCIAL POTENTIAL OF THESE TECHNOLOGIES. We approach sponsorship as a collaborative and customized process for long-term relationship building, based in common purpose. FOR PARTNERS THE PRIMARY VALUE OF PROGRAM PARTICIPATION ARE; R&D, CSR DEVELOPMENT AND BRAND HALO GENERATION FROM INNOVATION.
WE WORK WITH VALUES-ALIGNED PARTNERS THAT WANT TO BUILD BRAND AROUND THOUGHT LEADERSHIP AND ENGAGEMENT, WHILE PUSHING WHAT'S POSSIBLE THESE NEW EMERGENT MEDIUMS.
START WITH WHy
WE ARE CONVINCED THAT ANALOG (IN-PERSON ENGAGEMENTS) COMPLEMENTED BY DIGITAL (EXTERNAL BROADCASTING OF THE EXPERIENCES) WILL BRING BRANDS AND THEIR MISSIONS INTO DEEPER ALIGNMENT WITH THE GROWING MARKET OF VALUES DRIVEN AUDIENCES AND CONSUMERS.
Our Why? We believe that the convergence of emerging technologies will cause increasing disruption and reinvention across all industries to remain alive, brands need to adapt and adopt these technologies to further their market leadership.
Secondly, to remain relevant in a rapidly changing cultural context, we believe a purpose driven strategy is becoming increasingly foundational to engaged customer relationships.
Finally, we believe that people are the difference in creating long term competitiveness and success as technology accelerates the human race. To remain ahead, embracing emerging technology is essential!
WE WEAVE OUR IMPACT PARTNERSHIPS INTO PROGRAMS THAT ARE AMPLIFIED THROUGH MEMORABLE ACTIVATIONS, EVENTS AND EXPERIENCES THAT SUPPORT OUR PARTNERS' MISSIONS AND ADD NEW DIMENSIONS TO THEIR BRAND EXPERIENCE.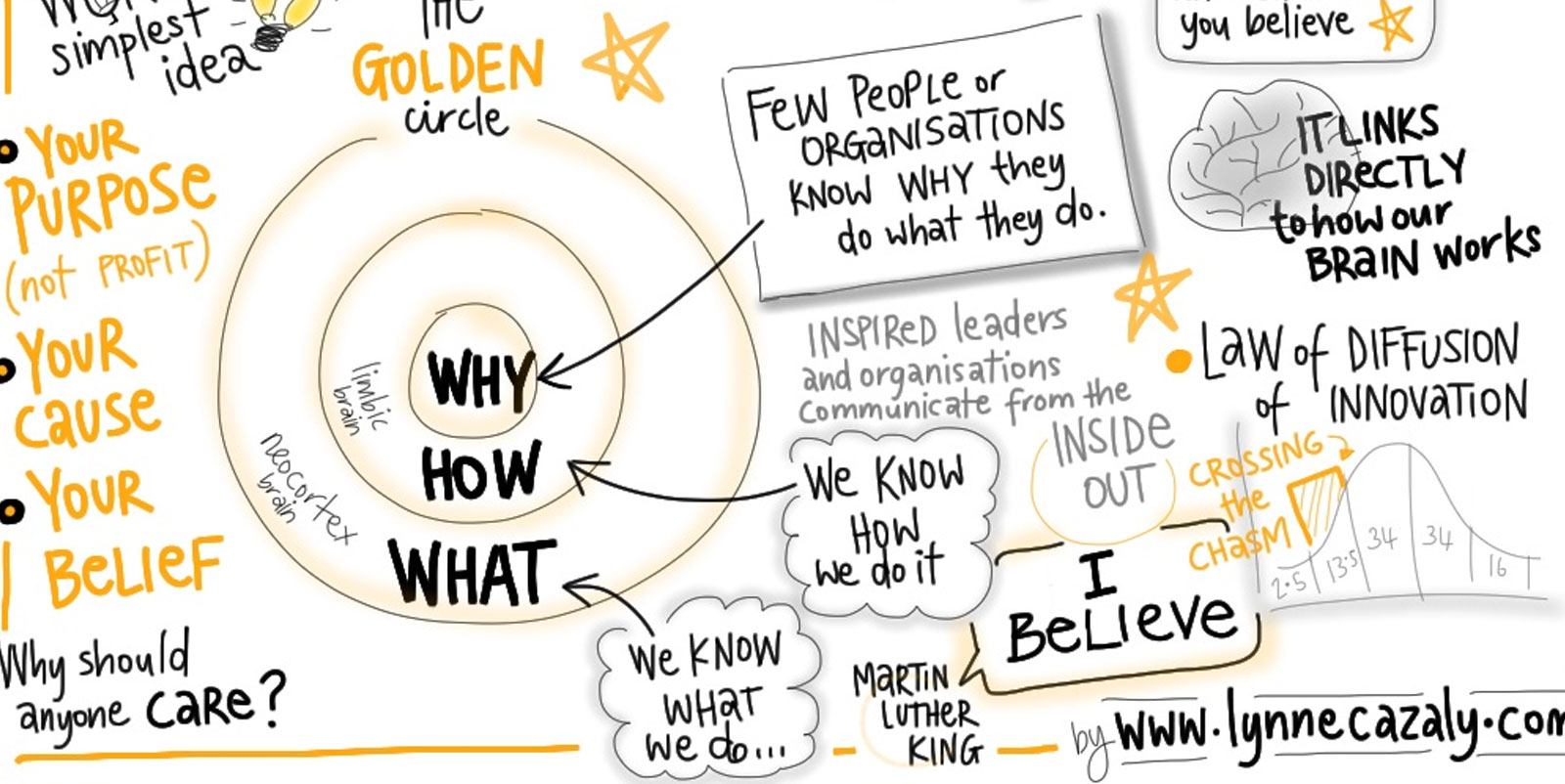 IN THE NEWS
Collaborative IMMERSIVE INFLUENCER GATHERINGS THAT ARE SPECTACULARLY NEW, THE PRESS IS PAYING ATTENTION!
HOW TO BUILD REAL WORLD COMMUNITIES AROUND EMERGING TECH, IMPACT OF EXPONENTIAL FUTURE TECHNOLOGIES FOR RADICAL HUMAN TRANSFORMATION, Bringing the Dream of New Realities to Life, Empowering the Experience Revolution, VR/AR+Emerging Tech for Good: Interviews from Esalen, at Digital Raign's Reality Summit, Digital Raign's Reality Summit at Esalen is Back - and it's Even Grander, Digital Raign Reality Summit: A West Coast Davos, Exponential Experience: CES, VR & Digital Raign, VR for Good at the Digital Raign Summit: Interviews at Esalen, Shifting the Paradigm: Unplugging with the Best Minds in VR, Build yourself a New Reality in VR/AR and Introducing Digital Raign: The World's First VR/AR/MR Executive Search Firm.
Cutting edge culture & technology from the heart of the Bay Area
"THE FUTURE IS HERE, JUST UNEVENLY DISTRIBUTED" - WILLIAM GIBSON
WE TRACE OUR CULTURAL DNA FROM ESALEN'S EDGE OF THE PAST TO BURNING MAN'S RADICAL FUTURES BOTH OF WHICH HAVE BEEN HUGELY INFLUENTIAL IN SILICON VALLEY'S INNOVATION ECOSYSTEM. A PIONEERING SPIRIT THAT EMBRACES CO-CREATION AND PURPOSE WITH HUMAN POTENTIAL AND TECHNOLOGY.
WHAT'S THE NEXT EDGE, WHERE MIND MEETS TECHNOLOGY?
VR/AR/AI+BLOCKCHAIN, COGNITIVE BEHAVIOR, CONSCIOUSNESS, CRYPTOCURRENCIES, VIRTUAL WORLDS, NEUROSCIENCE, AND BRAIN MACHINE INTERFACES ARE ALL IN FOCUS FOR OUR POSITIVE FUTURES.
WE ARE LOOKING FOR LEADERS IN THE MOVEMENT TOWARDS PURPOSE DRIVEN BUSINESS, WHO UNDERSTAND THE IMPORTANCE OF STAYING AHEAD OF THE TECHNOLOGY CURVE AS PART OF THEIR GROWTH STRATEGY. WE ASPIRE TO INSPIRE BRANDS WHO MAKE AN ART OF COLLABORATION AND APPRECIATE THE POWER OF INNOVATION THROUGH COMMUNITY.
"DIGITAL RAIGN OFFERS AN EXPERIENCE THAT EXPANDS WHAT IS POSSIBLE THROUGH COMMUNITY–TRULY TAKING TO HEART MY WORDS "THE MORE DIGITAL WE GET, THE MORE RITUAL WE NEED". I'VE WITNESSED THIS "CURIOUS TRIBE'S" GROWTH AND BELIEVE WITH THEIR ROOTS OF ESALEN AND BURNING MAN AND TRANSFORMATIONAL MODEL OF "I TO WE', GROUNDED IN CONSCIOUSNESS, COMMITTED TO IMPACT THROUGH EMERGING TECHNOLOGY, IS FOUNDATIONAL FOR OUR ACCELERATING FUTURE." ~ CHIP CONLEY
OUR GOAL IS TO DESIGN A UNIQUE COMPETENCY BASED ON EXPLORING FRONTIER TECHNOLOGY AS IT INTERSECTS WITH HUMAN POTENTIAL.
CULTURE COUNTS
CULTURE IS THE ULTIMATE KILLER APP! BE PART OF CREATING MEMES AND MOVEMENTS THAT MOVE THE NEEDLE FOR YOUR BUSINESS AND SOCIAL ENGAGEMENT. DO YOU KNOW CRYPTO, BLOCKCHAIN, ARTIFICIAL INTELLIGENCE? LET'S FIGURE OUT THE PURPOSEFUL APPLICATIONS TOGETHER.
JOIN OUR COMMUNITY OF PARTNERS IN DEVELOPING PROJECTS FOR OUR SUMMIT IMPACT ACCELERATORS COMBINING COMMUNITY AND CREATIVITY FOR MAKING REAL CHANGE AND PURPOSE PROFITABLE.
Reach market influencers
SUCH AS THE "GRANDFATHER" AND INVENTOR OF VIRTUAL REALITY, DR. TOM FURNESS, TECH GURUS AND PURPOSEFUL LEADERS LIKE BILL TAI AND CHIP CONLEY AND SCIENTISTS SHAPING CONSCIOUSNESS SUCH AS CASSIE VIETEN. JOIN EXCLUSIVE, INVITATION-ONLY EVENTS SHAPING THE FUTURE OF VR/AR, ARTIFICIAL INTELLIGENCE AND BLOCKCHAIN INDUSTRIES.
Reach an additional ONE million+
Reach industry INNOVAtORS THROUGH DIGITAL RAIGN'S SOCIAL MEDIA OUTREACH AND SUMMIT PARTNER NETWORK. IMPACT PROGRAM PARTNERS ARE INCLUDED IN ALL OUTREACH LEADING UP TO THE SUMMIT AND FOLLOW-UP SHOUT-OUTS.
PARTNERS INCLUDE: ESALEN INSTITUTE, TRANSTECH200, TRANSFORMATIVE TECHNOLOGY CONFERENCE, INSTITUTE OF NOETIC SCIENCES, CONSCIOUSNESS HACKING, THE VIRTUAL WORLD SOCIETY, HUB CULTURE, PURPOSE COLLABORATIVE, PARAGONVR/CYBERLAB9, TOYSHOPPE, EMERGING FUTURE INSTITUTE AND CONVENERS.ORG.
Impact partners will be at the heart of our impact accelerator where we will encourage our media partners to feature their projects during in event interviews and post event coverage.
LEVERAGE OUR MEDIA PARTNERShips
DIGITAL RAIGN'S VALUES ALIGNED MEDIA PARTNER VRSCOUT, REACHES MORE THAN 150 MILLION PEOPLE PER YEAR. JOURNALISTS SUCH AS MALIA PROBST OF VR SCOUT AND THE REAL VIRTUAL SHOW AND JESSE DAMIANI OF FORBES AND THE HUFFINGTON POST HAVE CONDUCTED ONSITE INTERVIEWS AT PAST SUMMITS. WE ENCOURAGE PRESS TO FEATURE IMPACT PROGRAM PARTNERS IN INTERVIEWS AND EVENT COVERAGE, AS DESIRED.
Build intelligence and networks
to align your company's strategy with leading creators, researchers, futurists, impact investors, technologists, philanthropists, VCs, filmmakers and executives including representatives from Autodesk, Singularity University, Humana, HTC, Social Capital Markets, VR Fund, Transformation Group, Oculus, Burning Man, Institute for the Future, Flow Genome, Buckminster Fuller Institute, Unity, Seastedding Institute, and THNK University.
Build Leadership in Emerging Tech for Humanity
for impact, and improve the quality and reach of impact-focused VR/AR/AI+Blockchain content and products around key issue areas such as the Sustainable Development Goals.
Ensure equal access
Increase access to VR/AR/AI+Blockchain training, content, and leadership for communities across the US and the world. Let's build a better world, one prototype community at a time. We call it leaving a positive trace, build your legacy projects while your in your prime. We are All-In!
Partnership opportunities
CO-CREATE THE REALITY YOU SEEK WITH US AT OUR ESALEN GATHERINGS AND AROUND THE WORLD WITH AN INTERNATIONAL PROGRAMMATIC IMPACT PARTNERSHIP.
WE PROVIDE EXAMPLES BELOW AS CONVERSATION CATALYSTS OF WAYS TO POSSIBLY ENGAGE IN OUR ANNUAL REALITY SUMMIT AND EXPONENTIAL HUMANITY SERIES. WE CAN ALSO CUSTOMIZE CONSULTING, CAMPAIGNS AND CONTENT CREATION TO BRING THE HIGHEST VALUE TO YOUR INNOVATION INITIATIVES.
Support the growth of our impact community coming together online and at in-person events in leading markets. Paid and organic social media campaigns focused on expanding your audience and delivering your message on the web and in the world.
EXPAND YOUR IMPACT THROUGH COMMUNITY!
RE-IMAGINE REALITY RETURNS TO
EXCLUSIVE RECOGNITION AS PRESENTING SPONSOR AT PREMIERE RE-IMAGINE REALITY EVENT - CALLED A "WEST COAST DAVOS" - AT THE FABLED ESALEN INSTITUTE IN BIG SUR, CA. INCLUDING PROGRAM INTEGRATION, PRESS ENGAGEMENT, SUMMIT WEBSITE PRESENCE, AND PARTICIPATION IN ALL SOCIAL MEDIA AND PR ACTIVITIES.
SUMMIT LEADERSHIP TO MOVE YOUR BUSINESS FORWARD!
Reality Accelerator Partner
MAKE A SPECIFIC PART OF OUR SUMMIT PROCESS POSSIBLE AS OUR ACCELERATOR SPONSOR. WE BRING COMMUNITY COLLABORATION TO SEED PARTNER IMPACT INITIATIVES TO DEVELOP GROWTH STRATEGIES on-site. SPONSOR RECOGNITION VIA WEBSITE PRESENCE, SOCIAL MEDIA CAMPAIGN AND onsite COMMUNITY/PARTNER ACCELERATOR PRE-SUMMIT WEBINAR.
ACCELERATE IMPACT EXPONENTIALLY!
ENGAGE NOMADIC RAIGN, OUR ENGAGEMENT VEHICLE FOR EMERGENT TECHNOLOGY; THE RAIGNMAKR IS OUR 34 FT MOBILE PRODUCTION, RECORDING AND EDITING STUDIO THAT CAN BE USED FOR INFLUENCER INTERVIEW AND VIP LOUNGE AT CONFERENCES OR FESTIVALS. VR EXPERIENCES AND TECH OR ART CENTRIC COMPONENTS CAN ENHANCE THE EXPERIENTIAL NATURE OF THESE CREATIVE SPACES.
ACTIVATE YOUR BRAND VISION!
Experience Partner
ENGAGE DIGITAL RAIGN'S NETWORK OF CREATIVES, TECHNOLOGISTS AND ENGINEERS TO REALIZE RADICAL REALMS OF NEW EXPERIENCE. OUR PARTNERS ARE CREATIVE FORCES BEHIND HOLLYWOOD STUDIOS, HEADS OF STATE DINNERS AND WORLD RENOWNED ART FESTIVALS. WE CAN BUILD A MEMORY FROM WHAT HAS NEVER BEEN DONE AND CAN'T BE FORGOTTEN.
INNOVATION WITHOUT BORDERS!
DEEP LEVEL OF CO-DEVELOPMENT OF PROGRAMS THAT ENCOMPASS MULTIPLE EVENTS, ONLINE CAMPAIGNS AND CONTENT CREATION AND DISSEMINATION. LIKELY TO ALSO INCLUDE CONSULTING FROM DIGITAL RAIGN AND PARTNERS FROM THE PURPOSE COLLABORATIVE AS CORE IMPACT STORIES ARE WOVEN INTERNALLY AND EXTERNALLY FOR YOUR ORGANIZATION.
CREATIVE CAMPAIGNS TO ENLIVEN YOUR IMPACT INITIATIVES!
international Founding Partner
DIGITAL RAIGN SUMMIT PREMIER PARTNER FOR ALL DIGITAL RAIGN EVENTS, EXPEDITIONS AND EXPERIENCES IN PREMIER INDUSTRY EVENTS INCLUDING THE REALITY SUMMIT AND EXPONENTIAL HUMANITY SERIES AT THE ESALEN INSTITUTE AND PARTNER ELITE GLOBAL GATHERINGS, INCLUDING PROGRAM EXECUTION, PRESS ENGAGEMENT, WEBSITE PRESENCE, AND PARTICIPATION IN ALL SOCIAL MEDIA AND PR ACTIviTIES.
GLOBAL ENGAGEMENT DRIVING EXPONENTIAL IMPACT!
IMPACT PARTNERships
DIGITAL RAIGN CULTIVATES, SUPPORTS, AND ACCELERATES THE EMERGENT TECH AND SOCIAL IMPACT ECOSYSTEM; DESIGNING INTERNATIONAL SUMMITS, LOCAL EVENTS, MOBILE ACTIVATIONS, CONTENT CREATION AND BUSINESS ACCELERATOR SERVICES.
PARTNER WITH DIGITAL RAIGN TO ADVANCE YOUR IMPACT!